Walthamstow Weekender 2022
at
Various Venues
Walthamstow
Saturday 24th of September 2022
12:00
Sorry, This Event is in the past!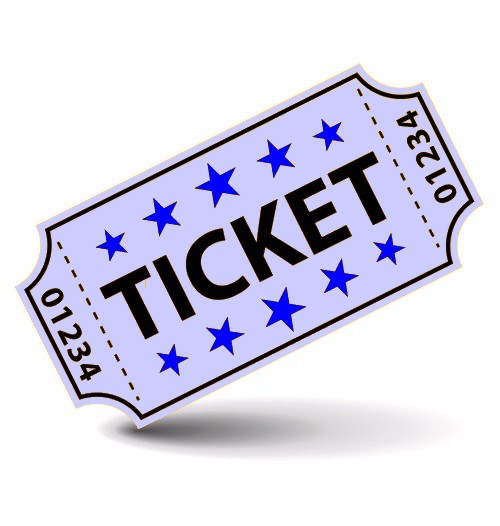 Description
In recent years the Red Imp Comedy Club and the Rock n Roll Book Club have turned Walthamstow into a cultural hot spot. With the help of these two fine organisations and Waltham Forest Council we have formed The Walthamstow Weekender

The Walthamstow Weekender aims to bring a programme of top class literature, comedy, poetry and music to Walthamstow.

A weekend ticket which will get you into all events will cost £50

Individual tickets will also be available for all shows.

The shows will take place at three venues, The Trades Centre, Ye Olde Rose and Crown Theatre and the E17 centre which are all within a short walking distance of each other.

Many many more acts TBC

Charlie Higson

Charlie was the singer in early eighties band The Higson?s before he started writing for television. He went on to create and star in the hugely successful?The Fast Show?.
He is the author of the bestselling Young Bond series and the bestselling horror series, The Enemy. Charlie?s latest adult novel is ?Whatever Gets You Through The Night?.
?Loud, bright fast and funny? - The Guardian

?A hugely entertaining read? - Sunday Times

?A hectic helper skelter thriller? - The Times

Dennis Bovell

Legendary musician and producer (Janet Kay, The Slits, The Pop Group, Linton Kwesi Johnson, Madness, , Orange Juice etc) will talk about his career with Pete Paphides
Dennis did the soundtrack for the classic 1980 reggae film ?Babylon?. In 2021 he was made an MBE for services to music

Nick Revell

Nick Revell started writing satirical and topical material for the BBC in the late 70s and has been a stand up since 1980. He has worked on such shows as Not The Nine O Clock News, Drop The Dead Donkey and most recently Broken Dream Catcher which returns for a third series on Radio4 in 2023. He has written for performers such as Dave Allen, Rory Bremner and most recently Tom Walker?s alter ego Jonathan Pie.
?Sublimely surreal? - The Guardian
?A master of the craft? - The Scotsman

Bob Stanley

Bob Stanley is a writer, musician, DJ and film producer. Since founding influential pop group Saint Etienne, Bob has enjoyed a parallel career as a music journalist, contributing to publications such as The Times, NME, Smash Hits, The Guardian and The Face. His latest book ?Let?s Do It? tells the definitive story of the birth of pop music from the invention of the 78rpm record to the beginnings of rock and the modern pop age.
?I can?t recommend?Let?s Do It? enough? - Caitlin Moran
? A masterful achievement? - Lenny Kaye
? Bob Stanley is in a league all of his own? - Nik Cohn

Barbara Charone

First as a journalist and then as a publicist Barbara Charone has experienced first hand the changes in the cultural landscape. Her memoir ?Access All Areas? is a personal insightful and humorous book about being at the frontline of the music industry. She continues to work with Madonna, Depeche Mode, Foo Fighters, Robert Plant and Mark Ronson.
? Immensely entertaining and engaging? - Elvis Costello

CLR James : A Life Beyond the Boundaries

Biographer John L Williams will tell us about the cricket loving Marxist philosopher and in doing so will establish the importance of CLR James in the 21st century. There will also be a film where James chooses his all time great cricket test eleven
?A superb account of Trinidad?s greatest intellectual? - Irish Times
?The perfect introduction to this titan of 20th century politics and culture? - The Times
?A finely written and powerful book? - The Morning Star

Duncan Campbell & Nick Reynolds
Duncan Campbell was the crime correspondent for The Guardian. He was the first presenter of BBC Radio Five Love?s Crime Desk and the winner of the Bar Council journalist of the year.
Duncan will be in conversation with Nick Reynolds son of Great Train Robber Bruce Reynolds. Nick is a renowned sculptor and member of the band Alabama Three
?When it comes to stellar crime reporting, Duncan Campbell is the absolute maestro? - Baroness Helena Kennedy QC
? Duncan Campbell remains one of the very few journalists who has remained the criminal fraternities trust and respect? - Howard Marks

Mark Thomas

Mark Thomas describes himself variously as a confused liberal, activist, anarchist, asthmatic rambler and fat dad.He has been a comedian for over thirty years. His activist, campaigning brand of comedy has been a thorn in the side of many politicians and corporations. His show ?The Mark Thomas Product? ran on Channel 4 for six highly acclaimed series
?John Pilger with laughs? The Guardian
? Thomas, in essence is a brilliant investigative journalist disguised as an angry shouty comedian, very funny? - Daily Telegraph

Pete Brown

Pete Brown is a British writer, journalist, writer, broadcaster and consultant specialising in food and drink especially the fun parts. His latest book ?Clubland? is a journey through the intoxicating history of working men?s clubs through their formation by a teetotaller to the heyday of the mid 20th century when there were more than seven million members.
?The beer drinker?s Bill Bryson? - Times Literary Supplement
?A compelling history of social history, vivid reportage and candid autobiography? - David Kynaston
?Big beery fun? - The Times

Helen O?Hara

Helen was the violinist for Dexy?s Midnight Runners. Her memoir ?What?s She Like? provides a vivid account of the euphoric experience of recording and touring the ?Too Rye Ay? album and the tumultuous story behind Dexy?s masterpiece ?Don?t Stand Me Down?

Tariq Ali

Tariq Ali is a former president of the Oxford Union who has written more than two dozen books on world history and politics, the most recent of which is ? Winston Churchill, His Times, His Crimes?. In this book Ali challenges Churchill?s vaulted record and shows a man whose self belief often led to catastrophic results.
?An essential antidote to the Churchill myth? - Counterfire
?A powerful corrective? - Independent
?A Marxist insult to history? - Daily Telegraph

Amber Marks

Amber Marks is the daughter of renowned Welsh drug smuggler Howard Marks. In her book ?Becoming Mr Nice? Amber trawls through her father?s archives and comes up with some fascinating discoveries.
?A brilliant read with so much that I didn?t know? - Tim Burgess
?Britain?s best known and most charming drug smuggler? - The Guardian
Various Venues
Rose and Crown 53 Hoe St E17 4SA Trades Hall 63 Tower Hamlets Road E17 4RQ Centre 17 1 Church Hill E17 3AB ,
Walthamstow,
London.
E17 4SA


Details for this event are provided by We Got Tickets
Sorry, This Event is in the past!
Whilst every effort goes into ensuring this event listing is accurate and up to date, always check with the venue before you travel.