Caim - Tearoom Concert
at
Old Hall Hotel - tea rooms
Hope
Sunday 26th of April 2020
19:30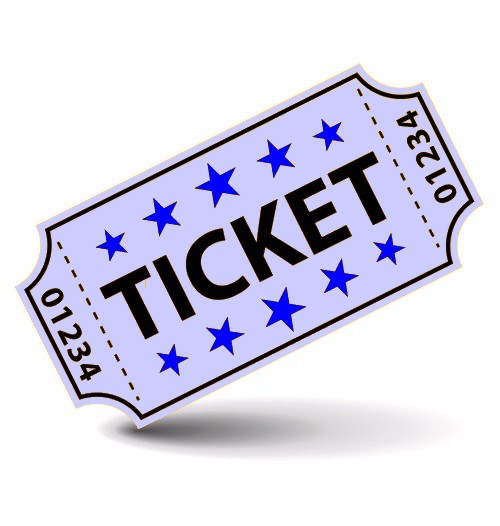 Description
ABOUT CAIM.
The three members of Caim harmony trio may be separated by the Irish Sea but they are not divided musically. Pauline Vallance's roots in Scotland, Jacynth Hamill's in N. Ireland and Heather Innes's in Zimbabwe, Scotland, Northern Ireland, England and Australia all contribute to Caim's strong and varied traditional repertoire.
Also feeding in to the mix is the life experience and wider musical experience of each of the women.
Heather's vibrant a cappella singing which served her well in her early days on the folk-club circuit, continues to provide a strong foundation in the group, as does her time as a key vocalist and bodhrán player in the bands Dúlamán and Firefrost. Now and again she ventures into song-writing when a place or event speaks strongly to her. One of those songs is the evocative Rannoch.
Jacynth has a solid choral background which she puts to good use in arranging material for the group. Her pure and light voice adds an ethereal quality to the 3-part harmonies as well as suiting the plaintive solo songs she adds to the mix. She is skilled at engaging others in singing whether audiences or small groups. This also applies to dancing!
Heather and Jacynth sang as an a cappella duo for 16 years, made nine albums and toured in UK, Ireland, US, Canada, Australia and Thailand. In 2015 Pauline joined the group converting it to a harmony trio with harp and flute.
Pauline's classical as well as folk background, her instrumental skills, some honed by orchestral playing, and her lyrical voice have enriched Caim's sound and repertoire. She is a talented songwriter, turning events she has experienced, items she has read about, or a notion that has taken her fancy into a moving, a poignant or a hilarious song. Pauline also has the ability to engage folk in song interpretation or writing workshops.
Concerts
A Caim concert combines Scottish and Irish traditional and contemporary songs, story and dance. We share songs that are important to us and we invite our audiences to join us in singing and dancing. You'll find music that goes straight to the heart, songs and stories to make you laugh, tunes to set your feet a-tapping and haunting harmonies that will uplift your spirit.
Caim can be booked for folk clubs, festivals, concerts (including 'House Concerts' and fund raising concerts) and conferences. They perform as a trio wherever possible but you might find the occasional Caim duo singing somewhere!
Caim music touches the heart, bringing a sense of calm, uplift and peace.
No one is quite like this group.Their recorded music is blissful, but their live performances are even more compelling, filled with a delightful array of Irish and Scottish music and charming repartee with a dose of humor.
They give you the sense that they are sharing their gifts with you personally, not just performing for an audience. Ron Somers Concert promoter for An Cuan, Rostrevor. N.Ireland
An impressive and eclectic collection of songs that reflect their disparate but conjoint Celtic backgrounds. The Scots Magazine
Ladies, you are in my mold. Song/ harmony/ folkgreat Fraser Bruce
Description
Transformed in 2010 by current landlord Rick Ellison, the Old Hall Hotel in Hope is now firmly established as one of the best places to stay, eat & drink in the Hope Valley, a gem of the Peak National Park. Offering excellent value b&b (choice of 5 rooms from £65-£115 inc' breakfast) the pub-hotel is welcoming, cosy, relaxed and popular with locals and tourists alike.

With tea-rooms and excellent pub-food served 7 days a week, all day every day you're not going to go hungry at the Old Hall. Couple to this our range of cask-marque ales, malt whiskies, open fires and three beer festivals each year and you should be getting an idea of what we're all about.

Quality rooms, quality food & drink at affordable prices in our cosy pub in a beautiful part of the UK's oldest national park.

We offer all your favourite classic pub meals from our experienced chefs using fresh ingredients and also have a variety of specials with a twist. We also have a tea room where you can enjoy breakfasts, a quick bite for lunch or afternoon tea and coffee. You must try our famous Old Hall Hotel Derbyshire Breakfast! The tea room can be hired for a special occasion with a variety of options catering for your needs.

Please do come and visit us for a meal, drink or stay in one of comfortable bed and breakfast rooms. You can always be sure of a warm welcome at the Old Hall Hotel in Hope, Peak District
Market Place,
Hope,
Derbyshire,
England,
S33 6RH.
01433 620 160








Admission Charges & Ticket Details
General Admission : £8.80 - NOT AVAILABLE
---
Prices include booking fees where applicable.
Click / Tap to visit Event Page on We Got Tickets


Whilst every effort goes into ensuring this event listing is accurate and up to date, always check with the venue before you travel.