Flamenco Express With Juan Jose Suárez & Emilio Ochando
at
The Brunswick
Hove
Friday 28th of February 2020
19:30
Sorry, This Event is in the past!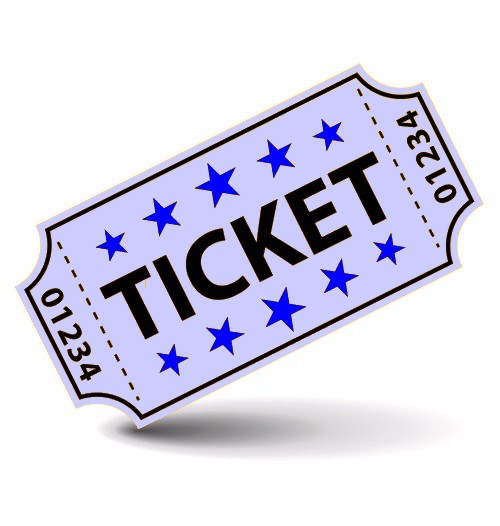 Description
Flamenco Express returns to Hove with another cargo of raw, heart-wrenching flamenco - featuring 'sizzling soloist' La Joaquina and guitar virtuoso Chris Clavo. Plus the overwhelming power, imagination and grace of Emilio Ochando; and the extreme presence of singer Juan-José Suárez - a true gypsy of the Extremadura, and household name in Spain, whose collaborators include Andrés MarÍn, Mario Maya, Carmelilla Montoya, Belén Maya, and Antonio Canales.
Juan is in hot demand as a composer for dance, theater and movie soundtracks. And is constantly adding new musical colours to the modern flamenco palette. A major voice in flamenco.
video: Juan Jose Suarez : https://youtu.be/PVlTAewsMmY?t=155

Emilio Ochando,
... a phenomenon from the Ballet Nacional de España and Ballet Nacional de Cuba who took London apart in 2018. An acknowledged international artist in constant demand, Emilio has collaborated with Miguel Ángel Rojas, Carlos Rodríguez, Domingo Ortega, Angel Rojas and Carlos Rodrigue among many others.
His company 3DEUNO is now in its fourth year, and touring throughout Spain. Emilio recently won first prize at the III International Dance Festival in Almería.
Alegrias. https://www.youtube.com/watch?v=1WOIVQuucK0&feature=youtu.be&t=1m
Bulerias. https://www.youtube.com/watch?v=1jq5IzLIeh4

CUTTINGS
Unlike some of the splashy and slightly pretentious star-name shows at the festival flamenco, this performance is totally direct; immediate, involving and completely beguiling. -
Exeunt Magazine
..utterly riveting variations of firecracker beats...tumultuous fervour, indelible gracefulness.. - The Stage
Delighted the audience, who rewarded them with rapturous applause and encores. -
Dance Europe
This fiesty flamenco company deliver the finest flamenco, plus sizzling soloist, La Joaquina. TimeOut
A tornado of passion... gloriously upbeat... - Harrow Times
The three curtain calls were richly deserved. -
SevenoaksChronicle
A musical journey laced with passion, grace and immense artistry. -
Harlow Star

Flamenco is as universal, powerful and versatile as the blues, as epic as opera, and as delicate and pin-sharp as ballet. Sex and music and history in one hit.
For over twenty years, Flamenco Express has existed to do justice to this amazing music by choosing the best artists and allowing them total freedom of expression to showcase the full range of the flamenco repertoire in their own way.
The result is a new emotional and artistic experience every night, delivered by an astonishing range of talent.
Venue Type
Pub & Live Music Venue
Description
The Brunswick has been transformed through an extensive refurbishment programme to become the premier music and arts venue in Hove. The owners are committed to providing quality, value for money and a friendly atmosphere.We believe that a pub is an essential part of any thriving community, and should be seen as a facility for the whole community. By encouraging local groups, we run a range of classes: acting, singing, painting, language, wine tasting; and have become a meeting place for a number of groups. With a large garden and a number of meeting rooms, we can offer space for most clubs, societies or social groups. If your looking for somewhere to host your book group, yoga class, dance class, debating club, and so on, give us a call, or better still, pop in. Support your local pub.

Built in the 1930's, The Brunswick is a striking building with curved bays, turret roofs and brass crittall style windows. Much of the original paneling (the same as used in the Orient Express) has been rescued and restored, particularly in The Venue. Atmosphere and mood change as you move from the beautifully constructed sunny garden through the airy garden room to the bar (a fusion of the best of modern bar and traditional pub). Despite the high-tech sound and stage equipment, the music and arts Venue with its wood paneling, period lighting and fireplace retains a wonderfully cozy feel. Upstairs we have beautifully decorated rooms for meetings and private parties – see Function Room Hire

We offer a broad range of home cooked food every day. Accolades have included "Restaurant quality food at pub prices"; "The best Sunday Lunch in Brighton"; "As an American, I'm very critical of hamburgers – this is one of the best I've had anywhere."
1 Holland Road,
Hove,
East Sussex,
England,
BN3 1JF.
01273 733984



Sorry, This Event is in the past!
Whilst every effort goes into ensuring this event listing is accurate and up to date, always check with the venue before you travel.