Dj Nights: Mi Soul Radio
at
Boisdale of Canary Wharf
London
Friday 27th of March 2020
18:00
Sorry, This Event is in the past!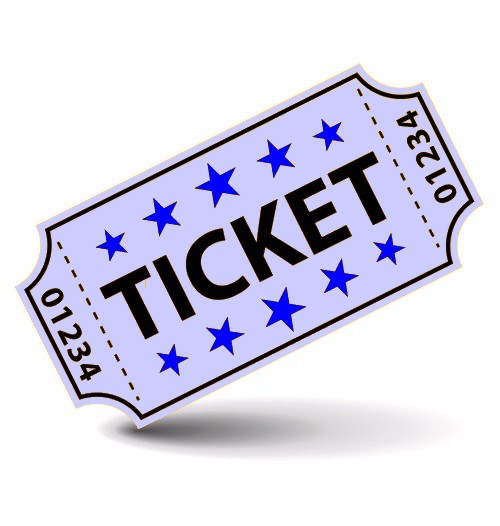 Description
Join us on the 1st floor and terrace of Boisdale of Canary Wharf for a delicious meal then watch DJ from 7:00 pm at the controls playing funky house, a little bit of disco and some crowd-pleasers thrown in for a night you won't forget!


Tonight we have Mi-Soul Radio DJs in the house. UK home of Soulful music, which includes Soul, House Jazz, and R&B played by many of the World's finest presenters and DJs, experts in their field.

Mike Vitti
Mike Vitti's radio career began in 1987 hosting the first-ever dance show on Lancashire's Red Rose Radio (now Rock FM), and since then he has presented programmes on Saturdays non-stop, playing a Funky mix of House, Jazz, Funk, Soul and Boogie.
Following a very successful five year stint as the programme director at Jazz FM where he curated the Funky Sensation brand to include a Saturday night radio show, live events at London's prestigious Ronnie Scott's and a series of hugely popular CDs, Mike left to develop the brand further and joined Gordon Mac at London's Mi-Soul Radio, where the now Funky Nation is even bigger, better and funkier. The club night at Ronnie Scott's (which has just celebrated its 9th anniversary) is even stronger and more popular than ever, and you can witness that for yourselves every Saturday night.


Gordon Mac
The Godfather of Dance Music, Gordon Mac is a highly innovative and successful entrepreneur. He was the first person to succeed in taking a pirate radio station to legalization in the UK, the youngest ever Managing Director of a radio station (1985-1997) and is renowned for creating the Kiss FM brand, Britain's first dance music station.

Ronnie Herel
Ronnie Herel is a true ambassador of Urban Music having had over a decade at the BBC. He was one of 1 Xtra's first DJ signings, formerly presenting their specialist slot 'The BBC Radio 1Xtra R&B Show and The BBC Radio 1Xtra Showcase on BBC Radio 1. He was the most listened to DJ via the 1Xtra website and a regular champion of new talent and a talent scout for The Voice UK.

https://mi-soul.com/

Mi-Soul, is a radio station on DAB, online and on app playing Soul, R&B, House and other genres including Hip Hop, Reggae and DnB.

Mi-Soul was founded by Gordon Mac (formerly Kiss FM and Colourful Radio), with long-time business partner Martin Strivens. Having left Colourful in June 2011, Mac launched Mi-Soul as an internet radio station in July 2012.. It commenced broadcasting on the Switch London 2 digital radio network on 27 June 2015.

Mi-Soul presenters and DJs include some of the UK's legendary names, including: Lindsay Wesker, Jazzie B, Jumping Jack Frost, Brandon Block, and Dave VJ (formerly of Kiss); Femi Fem, Mastermind, Greg Edwards, and Keith Lawrence (formerly Capital Radio); George Kay, Calvin Francis, and Natty B (formerly Choice FM); Ronnie Herel, and DJ Bailey (formerly BBC Radio 1Xtra); and Mike Vitti (formerly Jazz FM). Other presenters to have appeared include the late Colin Faver and Paul Trouble Anderson.



OUR COCKTAILS

Our incredible new cocktail menu takes you on a tasting journey from the 1920s through to the modern-day. With cock¬tails such as the 'Maestro Old Fashioned' and 'Penicillin' to the 'It Burns Smoky', you are sure to find your new favourite on our carefully crafted menu.

To help you on your tast­ing jour­ney we are offer­ing 2−4−1 on all cock­tails Mon­day Fri­day from 5  7 pm at the Whisky Bar on the 2nd floor of Bois­dale of Canary Wharf and Sat­ur­day 5.30  7 pm on the 1st floor!

*Note: The dining area does not have a view of our DJ. DJ is located in the bar area. Please note although we do not have a dance floor guests are able to enjoy a boogie.

*Once you purchase your tickets, to save you time, we have reserved you a table at 7pm, however do let us know if you wish to amend your reservation (or if you have any special requests) on either 020 7715 5818 or email reservations@boisdale-cw.co.uk, and we can arrange that for you.

About the venue:
https://youtu.be/SJhROJnoJLQ
https://www.boisdale.co.uk/

Boisdale of Canary Wharf is a two-floor venue overlooking Cabot Square which comprises a restaurant, four private dining rooms, Oyster Bar & Grill and Cigar Terrace, the world's greatest Whisky Bar, and the best live music in the capital.

"London's number one jazz venue" Tatler
"Best Whisky Bar in the World" Whisky Magazine
"A carnivore's dream" Evening Standard
"Aged steaks are deemed incredible" Square Meal
"The world's most individualistic style bar & restaurant" Hot Tickets

Venue Type
Scottish restaurant
Description
Cabot Square, Canary Wharf,
London,
City of London,
England,
E14 4QT.
Sorry, This Event is in the past!
Currently showing information provided by...
Show information provided by....instead
Whilst every effort goes into ensuring this event listing is accurate and up to date, always check with the venue before you travel.