Buck Meek
at
Brudenell Social Club
Leeds
Sunday 16th of January 2022
19:30
Sorry, This Event is in the past!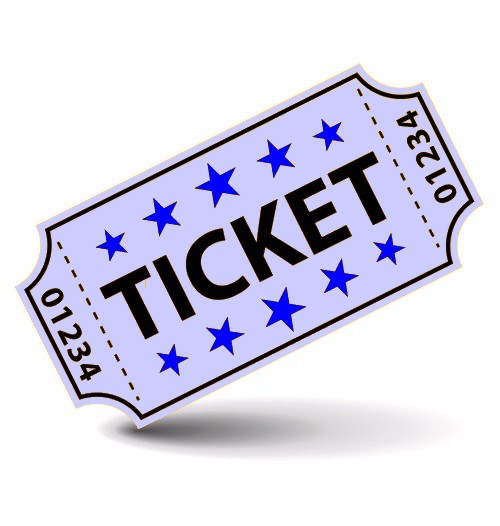 Description
Buck Meek?s songs are for the lost dogs of honest mechanics, good guys and girls born into a life of crime, runaways, snow spirits, the ghosts of Central Park, unsung diving-board stars, the affection shared through gambling, and so on. Bred in Texas, more bread in New York City, Meek spins outlaw ballads and quotidian fairy tales into a yarn, with Adam Brisbin on guitar (Jolie Holland, Sam Evian, Katie Von Schleicher), Mat Davidson on bass (Twain, The Low Anthem, Spirit Family Reunion), and Austin Vaughn on drums (Here We Go Magic, Luke Temple, Sam Evian).

Meek?s self titled debut album was recorded and mixed by ace engineer Phil Weinrobe (Really Big Pinecone, Ceramic Dog, Nick Murphy) at both Rivington 66 - an orange den beneath the Lower East Side of Manhattan, and the cork womb of Figure 8 Recording in Brooklyn, as well as the wainscoted old-growth oak joisted parlor of the Lethe Lounge in upper Manhattan, with engineer Andrew Sarlo (Big Thief, Nick Hakim). In addition to the core band, the album personnel includes Mikey Buishas (Really Big Pinecone) on pump organ, Dave Harrington (Dark Side, Nicolas Jaar) on pedal steel, Adrianne Lenker (Big Thief) on vocals, Buck's brother Dylan Meek (Miguel, Grant AME Gospel Choir, Post Malone) on Wurlitzer, and Michael Sachs (Little King, Secret Sibling) on clarinet.

Looking to the past, following his fledgling years as a boy playing gut-bucket blues, manouche jazz, and western swing in bars and dance halls across Texas, he moved to NYC and released two solo EPs, Live from a Volcano (2013), and Heart Was Beat (2015). Shortly after moving to NYC, he met songwriter Adrianne Lenker, and after a year of fervent collaboration, they recorded two EPs, A-sides and B-sides (2014). The duo went on to circle the USA several times over in the orange velvet Van Bon Jovi, playing Appalachian school houses, Alabaman birthday BBQs, Arkansanian book fairs, Texan Star Parties, Massachusettsan cattle farms, Minnesotan fireworks displays, and so forth. From there they expanded into a four-piece outfit, Big Thief, and have since released two records, Masterpiece (2016) and Capacity (2017).

In the words of Mat Davidson (Twain):

?I?m going to tell you about Buck Meek the only way I know how. No bully here. I don't take kindly to intruders, and in a such a devilish world as this, so full of trickery and illusion, you can bet your cannabis I take my sweet time to vet each and every guttersnipe that happens across my field of consciousness.

But it?s not every day that you find a 16th-generation Texan leaning on your banister and offering you a short-rib in the comfort of your very own home. How did he get there? I was alarmed. Yet, there was something unusual in his eyes... something you?re about as likely to stumble upon as you are a sleeping weasel. It was Trust. So, naturally, I invited myself into his traveling band and we hit the road.

I never had much use for friendship, but meeting a soul such as Mr. Meek gave me pause; he changed this old Buckskin - and I wager he?ll change you too."

Buck Meek is a kaleidoscope of human relationships ? of widows, daughters, flight attendants, best friends, bar flies, neighborhood heroes, and troublemakers ? it illuminates mysticism in the temporal, humor unearthed in tragedy, the strength of vulnerability, and the words unspoken that elucidate love.
Description
The Brudenell is a lively and fun loving venue that embraces music and art under a wide and diverse umbrella that has no boundaries.

Our open music policy believes in freedom and creation and holds the belief that music and expression provide useful social interaction.

It is a community 'non profitmaking' venue, that holds charitable status, based in Leeds 6. The Brudenell Social Club is owned by its members, run by its members, for its members.

The Brudenell is most famous for hosting secret gigs for bands like Franz Ferdinand and the Kaiser Chiefs. However, it has been a centrepiece of the Leeds music scene for a number of years, and hosts gigs most nights of the week, which are put on by a variety of local promoters.
33 Queens Road,
Burley,
Leeds,
West Yorkshire,
England,
LS6 1NY.
0113 275 2411







Sorry, This Event is in the past!
Currently showing information provided by...
Show information provided by....instead
Whilst every effort goes into ensuring this event listing is accurate and up to date, always check with the venue before you travel.