Savfest 2022: Revival Black And Sons Of Liberty
at
Vic Bikers Pub
Coalville
Saturday 6th of August - Saturday 6th of August 2022
11:30
Sorry, This Event is in the past!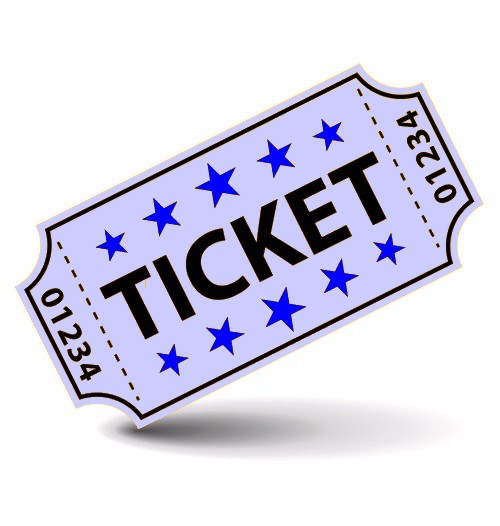 Description
A two day festival of the best rock in aid of the Ian's Chain Charity with Pete Malley compering , cheap beer, food, camping available via the pub separately.

Door and Start Times
Friday 5th August - Door time: 12:00pm, Start time: 1:00pm
Saturday 6th August - Door time: 11:00am, Start time: 11:45am
Description
People that don't really know us may consider a bikers pub to be the last place on earth they would want to visit, or do business with, but bikers and visitors to The Vic come from all walks of life, from Surgeons to Lawyers, Actors to Nurses, we are a close-knit community but always welcome strangers that are interested enough in finding out a little more about the scene.

If your idea of going out is to feel comfortable in the surroundings, listen to some good live rock music, have a laugh and not have to watch your back, The Vic is right up your street.

Generally The Vic is for the more mature clientele, we don't encourage rowdy youngsters inside, bikers 'n' truckers and live music lovers is basically who we cater for, plus any laid, back easy going, happy go lucky souls looking for a comfortable place to have a drink, and they love the place due to the safety feel.

The Vic is the global HQ for OAP mcc the over 60s motorcycle club, you can get humourous T shirts from our online shop, they meet every friday morning 10am till 2pm.

In the summer we have bikers from as far as Cornwall to Scotland, Anglesey to Hull, just to visit us, even abroad, we have had bikers from France, Holland, Belgium, Germany, purely to visit The Vic for a weekend of rock music, ride out's, and British hospitality, many come camping, some stop in our hostel, we have 25 beds.

We even had 2 bikers from New Zealand camping, they were touring the UK and taking in The Isle of Man TT races, but even that far away they had heard of The Vic in Coalville, so camped with us for 5 nights, many bikers travelling to the TT races from abroad usually stopover to break the journey up, recently we have bikers in from Melbourne in Australia,and a biker called Ray who worked for the American Military as a gunsmith,he had heard of the pub whilst in Korea,and used to be in the California Highway Patrol,he left his badge as a momento for anyone to look at.

The Big One, is on a Thursday night, its our big bike night, first one was Jan 5th,1994 and an abundance of all sorts, from Harley Davidsons to Lambrettas, vintage to modern superbikes, with classic rock sounds drifting into the car park from the disco inside mingling with the smell of fried onions from the burger van, makes a great atmosphere, you need to get there early on a good night as parking can become a problem.

Friday mornings from 10am until 2pm we have OAPmcc meeting for retired bikers, shift workers,and anyone with a few hours to kill, classic vehicles and anything old n bold are welcome.

We do cruise-ins every Friday night, Saturday afternoon and night, Sunday afternoon and night, which basically means if your out and about riding you can drop in for refreshments, Beer, Tea, Coffee, chip butty,bacon buttys etc,,.

We host a BIKE BOOT every Sunday afternoon from 12 noon till 4pm, anyone wanting to sell any motorcycle items are welcome, ''free'' trade space is available.

The Moxters of Rock is held once a year, always the nearest Friday and Saturday to mid-summers day, in it is on June 22nd and 23rd 2018 whereby 15 top tribute bands play, tickets are £40 each for a weekend ticket and has never failed to sell out.

The pub is gaining popularity on a daily basis, and has been on television many times, featured on Holiday Showdown, Pub of the week on The Al Murray Show, been awarded top Bikers and Truckers pub by The Oldie Magazine, Richard Ingram from the TV series `Private Eye` is the editor, Best bikers pub by Motor Cycle News, featured in The Rough Pub Guide as one of Britains top 50 pubs, featured in a BBC1 documentary on middle age bikers, and written about at some point by every motorcycle publication in the country, and of late featured on Channel 4s FOUR IN A BED series.

The Vic is the first bikers pub in the UK to be recognised in a way that Leicestershire County Council have installed brown tourism signs for us.

In fact so popular has The Vic become one little lady from Texas has had a tattoo of the logo on her back.

Give us a try,!!!!!!!!!!!!!!! The Vic has helped put Coalville on the map probably more so than any other attraction and has run more charity events than most would endeavour to…..

On Jan 1st, or 2nd if it isn't a work day, we host the Brass Monkey Run, started in 1994, bikers travel to the Vic from all over the midlands to join in the ride around The Charnwood Forest.
This event raises hundreds of pounds for Rainbow's childrens hospice in Loughborough,

Riders for Health did benefit from us,( look at their website :- www.Riders.org ) we did help with the Day of Champions at Donington Park until they moved the GP to Silverstone, the ride out started at Mallory Park, 400 plus riders would head for The Vic, and we fed them each a bacon butty tea or coffee, we have 2 hours and get through 20 pound in weight of bacon, 20 gallon of water for drinks, the idea was a few of the GP stars came to The Vic for breakfast, and we turn it into a chat show on stage, after this, the bikers would leave for Donington Park, this attracts a lot of media interest as it raises close to 200 grand for there cause, Princess Anne is patron of the charity and we have been lucky enough to meet her at the charities open day, and she shown a lot of interest in what we are doing at The Vic.

Famous faces are plentiful, Martin Johnson the England Rugby star paid us a visit, James Toseland the 2004 and 2006 world superbike champion has played with his band 'CRASH' many times to help raise money for Riders For Health, Chas'n'Dave was here to, Eric Bell co-founder of Thin Lizzy, The 2 Hairy Bikers dropped in to help cook the bacon one year for the Day of Champions ride in, and were astounded at the level of organisation needed to make things run smoothly.

Motorcycle stars include Americans, Colin Edwards, Randy Mamola and John Hopkins, and Brits, Leon Haslam, Steve Plater, the late David Jeffries, Shaky Byrns, Jamie Whitham, (have you seen his video it hilarious www.youtube.com/watch?v=-lPBgtRLmIE and many more,

Listen to The Vic Anthem or check out the Brass monkey run on the front page of the website, see what bands are playing or even sign up for a Vic newsletter, The Vic promo video is well worth a look at, let your hair down, put on the headphones, air guitar at the ready and away you go http://youtu.be/Jv__KcOLJlg?hd=1 we hope to see you one day. The Vic Team
Whitwick Road,
Coalville,
Leicestershire,
England,
LE67 3FA.
01530 814 718









Sorry, This Event is in the past!
Whilst every effort goes into ensuring this event listing is accurate and up to date, always check with the venue before you travel.