Secret Affair @ Jacs Aberdare *** Early Bird Tickets ***
at
Jacs
Aberdare
Saturday 4th of April 2020
19:00
Sorry, This Event is in the past!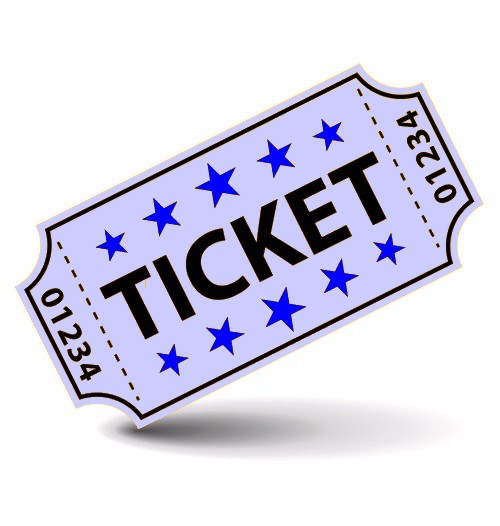 Description
Secret Affair (Ian Page, Dave Cairns, Dennis Smith & Seb Shelton) formed in 1978 from their previous incarnation as the power pop band New Hearts . In a period of a little over two years, they posted five releases in the UK Singles Chart, and released three albums. The debut single "Time For Action" sold over 200,000 copies and reached number 13 in the UK chart, putting them at the forefront of the mod revival movement. More chart success followed with "Let Your Heart Dance", "My World" and "Sound Of Confusion". They also drew up plans for a smart-dressing youth movement - the Glory Boys based around the idea of 1960s gangster chic, influenced by the movie, Performance. In 1979 Page and Cairns enlisted the services of bassist Dennis Smith, drummer Seb Shelton and saxophone player Dave Winthrop. From their very first gig, opening for The Jam at Reading University in February 1979, the band were adopted by a group of East End mods, who readily embraced Page's Glory Boy concept. This group of fans began referring to themselves as Glory Boys.

Secret Affair had become so closely linked to the emerging mod revival that in March 1979 Cairns wrote what would become the youth movement's main anthem, "Time For Action". Secret Affair were soon signed to Arista Records & formed their own label, I-Spy Records. After Time For Action charted it was soon followed by "Let Your Heart Dance", "My World" and "Sound Of Confusion". Their first two albums, Glory Boys (December 1979) and Behind Closed Doors (September 1980), with its more complex orchestrated arrangements, proved successful and in their first year Secret Affair regularly appeared on the BBC Television show Top Of The Pops, and were cover stars of many UK music magazines, including New Musical Express, Sounds and Smash Hits.

The mod movement that had swept Secret Affair into the pop charts had all but evaporated by mid 1980, losing out to the rival 2 Tone fashion movement, and after the release of the band's second album, drummer Shelton quit to join the "Come On Eileen" era Dexys Midnight Runners. Secret Affair regrouped, recruiting ex-Advertising drummer Paul Bultitude and embarking on a lengthy tour of the United States, before returning in late 1981 with their final chart hit, "Do You Know? One more single followed, "Lost In The Night", before the release of Business As Usual, an album that saw the band return to the rock-soul fusion of their earlier work.
More recently new CD releases include a new album featuring NEW HEARTS A Secret Affair charting the bands early career with CBS as New Hearts, and a brand new SINGLES COLLECTION featuring all the bands A and B sides, with two bonus new tracks, which was released January 2011.

Secret Affair with founder members Ian Page & Dave Cairns are now joined by Russ Baxter on Drums and Ed Pearson on bass, Bryn Barklam on Hammond and Andy Brush on Sax. 2012 marks the start of shows worldwide starting on March 24th in Siena Italy and ending with their only London annual show at the 229 Club Great Portland Street at the end of the year.
Description
As a city style venue in the heart of a South Wales town, we offer you something that's both special and memorable.

We've always had a huge and lucrative audience for live music. (Wales isn't called 'the land of song' for nothing.)
However, touring musicians have been caught in a kind of limbo. There have been few places that can bridge the gap between a large theatre and the back of a pub. Jac's aims to fill that gap: it's a mid-sized custom music venue with affordable prices and a great atmosphere.

It's a fully accessible building in the centre of Aberdare, within easy reach of the M4 and M5, and a few minutes' walk from the town's rail and bus stations. It's based in the former home of a doctor, which served for many years as the United Services Club (known locally as 'the Shot and Shell').
Since then, it's been transformed into a venue suitable for audiences of up to 300, with an integrated bar, plenty of seating and a large dance floor. You can chill out in the bar, and there's ample car parking a short walk away.

Our function room can cater for private parties, and we'll be offering meals and Sunday lunches. We've established a reputation for an eclectic mix of live music every Friday and Saturday, our occasional 'theme' nights and weekends, and our Pleasant Valley Sundays showcasing the best in acoustic music. We're proud to host the Blowout indie/alternative nights in Aberdare, and we hope to build a reputation as the 'go to' place for musicians and fans alike. Our 8.5 kW PA and 24-channel mixing desk allow us to tailor your sound, while our state-of-the-art lighting rig will show you off at your best. Our Blackstar cabs and drumkit are available as standard – of course, if you'd rather use your own gear, that's fine
Our extensive network means that we can arrange suitable support acts and provide a DJ to fill in between sets. Our team covers all bases, from hospitality and catering, promotion and networking, social media and online marketing, and (of course) technical support.

Jac's is the one-stop shop for touring musicians in Wales. Further down the line we'll be able to offer accommodation and something to soak up the previous night's beer. The days of living out of the van are long gone (fortunately). We hope you'll take advantage of the free time to explore our historic town and enjoy the spectacular scenery at the southern edge of the Brecon Beacons National Park.
Bryngolwg House, Wind Street,
Aberdare,
Rhondda Cynon Taff,
Wales,
CF44 7LL.
01685 882 198



Sorry, This Event is in the past!
Whilst every effort goes into ensuring this event listing is accurate and up to date, always check with the venue before you travel.