Teenage Werewolves (the Cramps Tribute)
at
100 Club
London
Monday 21st of December 2020
19:30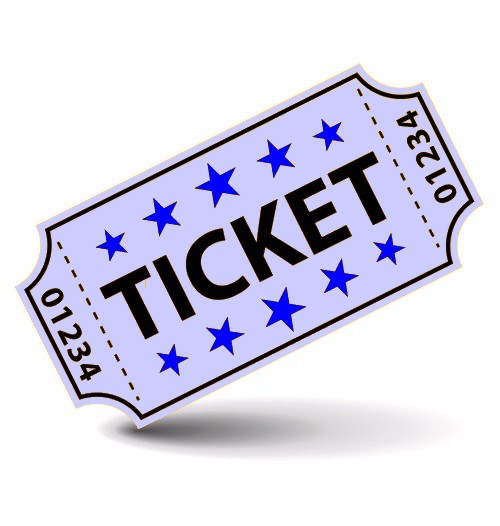 Description
Teenage Werewolves, The World's Best Tribute to The Cramps + Bauhaus tribute with guest Burlesque performers Kitten de Ville & Jessica Habit


TEENAGE WEREWOLVES - the world's best Cramps tribute return to England after their wildly successful 2019 UK tour. The most unlikely & ridiculous show you'll ever find, started in 2010 with their visually intoxicating show preaching the gospel of The Cramps from the pulpit-stage in Los Angeles after the death of Lux Interior (rock's most-uninhibited singer). . . Singer Jack Atlantis is from the same hometown as Lux and merge John Waters & Russ Meyers overtones to create an action-packed, freak-out show.

Notable audience members have included David J (Bauhaus and Love & Rockets), (New Wave legend) Gary Numan, Jay Aston (Gene Loves Jezebel), Josh Homme (Queens of the Stone Age) and Pat Quinn (Magenta of Rocky Horror) who stepped on stage to sing the Time Warp with the band at their closing night in London. . See their " Best of video "

The Teenage Werewolves are the closest you can get to the real thing / creepy cool crooner Jack Atlantis channeling of Lux Interior was spell-binding (LA Weekly). One of the best rock shows I've ever seen (David J of Bauhaus).


KiTTEN de ViLLE, is credited as one of the originators of the Modern Burlesque movement. Starting her career in 1994, she regularly performs across the US, UK, & the EU, headlining with a variety of top musicians & performers from around the globe. . .

Winner of Miss Exotic World 2002 and Queen of the Quake, Kitten has graced the covers of books, magazines, calendars and newspapers worldwide and worked with top photographers from around the world, including David Lachapelle and Bunny Yeager. She has also walked the runways for acclaimed designers such as Jean-Paul Gaultier, Syren, and Agent Provocateur. . . Kitten was featured in the Hollywood film "Auto Focus" starring Willem Defoe, television shows, burlesque documentaries, independent films as well as music videos such as, The Cramps "Ultra Twist, Rob Zombie's "Feel So Numb" and J-Lo's ,"You do it well.


SHE'S in BAUHAUS was created by singer Jack Atlantis, as a result of high-profile shows in Los Angeles California with original Bauhaus members Kevin Haskins & David J in the audience. Jack's voice & moves made me forget I was not watching Peter Murphy on stage from my drum kit (Kevin Haskins, drummer of Bauhaus). Other audience members have said; Somehow, Jack becomes more Peter than Peter Murphy. . . This anticipated tribute show will be touring England by the same team who brought you the highly talked about show, The Teenage Werewolves. Witness this show's first tour in April 2020 as it is destine to be the best Bauhaus tribute show in the world.


JESSICA HABIT is a freelance model with a story very similar to her idol Bettie Page. It began when she modeled for photographer Linden Adams, after he suggested that with her Amazonian stature (5'10" barefoot), she had a striking resemblance to 50s pinup queen Bettie Page. Jessica had that eureka moment feeling a-kinship to Bettie's kick ass assertiveness and begun to design her own underwear and clothes like Bettie. Linden has created scores of provocative photoshoots with Jessica and she then had the opportunity to be on stage with the Teenage Werewolves as a dancer and since that show in Derby, she has joined the band for their 2020 UK tour as a performer & burlesque dancer.

£15.75 +b.f. Advance Tickets / £20 on the Door (subject to availability)
Venue Type
Live Music Venue
Description
The most celebrated live music venue in Europe and one of the most famous in the world. Our longevity is due to an open minded music policy which has seen many different musical styles performed at this venue over It's long history.

Live music began at 100 Oxford Street on 24th October 1942. It was first played at Mack's restaurant (as it was then known) when British jazz drummer Victor Feldman's father hired the venue on a regular Sunday night to showcase the talents of his jazz loving sons and their band. The band consisted of Victor and his two brothers Robert on clarinet and Monty on accordion. They were joined by legendary British saxophonist Jimmy Skidmore for the opening night.
100 Oxford Street,
London,
City of London,
England,
W1D 1LL.

Admission Charges & Ticket Details
General Admission : £17.33
---
Prices include booking fees where applicable.
Click / Tap to visit Event Page on We Got Tickets

We also found this event listed on ticketweb

Please visit the event page for latest prices from this retailer
Click / Tap to visit Event Page on ticketweb
Please note. The full details of the event tickets available from the retailer may differ from those shown here.
Please check details before purchasing
Currently showing information provided by...
Show information provided by....instead
Whilst every effort goes into ensuring this event listing is accurate and up to date, always check with the venue before you travel.